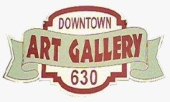 Art:
Contact Info:
Facebook Pages:
Home

---
Artist Tip Of The Month
Finding the Right Subject
Finding the right subject to paint has always been a problem with all painters -- not just beginners. It is almost impossible to get a subject that says, "Paint Me". We struggle with photos, trying to decide which would make the best painting. Here are a few thoughts on that subject...

Take your camera with you always. Wherever you are there is something interesting to shoot. Don't just wait for the perfect subject. Take far away shots, take real close ups, keep in mind the background, middle ground and foreground. Photograph things you don't necessarily like. Use these photos, several at a time, to develop your painting subject. Take the sky from this one, the tree from that one, the barn or house from another and perhaps the fence from a fourth one, combine these elements into a rewarding painting. Go easy on the realism. Develop your own color scheme using variety of color, shape, and contrast (light and dark). Don't try to paint exactly what you see. You are the artist -- be bold and free. This is your creation -- add color and value change ... create interesting shapes... you then have a work of art to be proud of.



Other Tips:
Abstract Art
Abstract Design
Abstract Painting
Achieving Depth
Creativity
Elements and Principles of Design
Elements of Light
Holiday Hints
Knowing the Color Wheel
Making Darks
Painting on a Sunny Day
Painting Still Life
The Color Wheel
Under-paintings
Watercolor Tip
When is a Painting Finished?