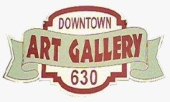 Art:
Contact Info:
Facebook Pages:
Home

---
Artist Tip Of The Month
Under-paintings
An under-painting is the first application of paint. It's a method by which texture, shape, and value can be added before you really begin to paint. Under-paintings can be used to establish lights, mid-tones and darks. They make paintings richer, add mystery and establish rhythm. Under-paintings can allow you to start with an abstract pattern rather than with realism. This is an exciting way to reach out beyond the ordinary.



Other Tips:
Abstract Art
Abstract Design
Abstract Painting
Achieving Depth
Creativity
Elements and Principles of Design
Elements of Light
Finding the Right Subject
Holiday Hints
Knowing the Color Wheel
Making Darks
Painting on a Sunny Day
Painting Still Life
The Color Wheel
Watercolor Tip
When is a Painting Finished?