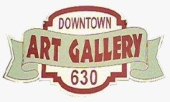 Art:
Contact Info:
Facebook Pages:
Home

---
Artist Tip Of The Month
Elements of Light
When painting, how you record the light, especially the atmosphere and the mood of the scene is important to having a successful painting. These are the elements to help you paint the light.
Paint the shapes. Break your painting into several shapes -- large and small to capture the essence of the scene.
Paint the Path. Your eye follows the light around the painting, so give it a path to follow.
Paint the Values. Every painting has a range of values -- darks, lights and middle tones and value is the first way to express light in paintings. Consider the light source when designing your paintings.
Paint the edges. An efficient way to lead the viewer's eye through a painting is to create contrasts between the edges of shapes, using light against dark. You not only lead the eye to light, you lead the eye with light. The use of crisp, sharp edges of light next to darker values help express the essence of light.
Other Tips:
Abstract Art
Abstract Design
Abstract Painting
Achieving Depth
Creativity
Elements and Principles of Design
Finding the Right Subject
Holiday Hints
Knowing the Color Wheel
Making Darks
Painting on a Sunny Day
Painting Still Life
The Color Wheel
Under-paintings
Watercolor Tip
When is a Painting Finished?