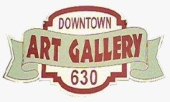 Art:
Contact Info:
Facebook Pages:
Home

---
Artist Tip Of The Month
Painting Still Life
Try painting a still life with three or less objects. Choose objects you like. It's difficult to give them the attention they deserve if you're bored by the objects. Choose one dominant object to be your focal point. Everything else should relate to that object. Once you've chosen several possible objects, try them in a variety of positions.

Light can greatly enhance or alter a still life. Try out different kinds of lighting: a single light source, colored light, dim lighting; light from above, below or from one side. Use highlights and shadows as a dynamic part of your design. Make preliminary sketches of the objects under different light to better understand how each relates to the others. This helps you construct a good composition.



Other Tips:
Abstract Art
Abstract Design
Abstract Painting
Achieving Depth
Creativity
Elements and Principles of Design
Elements of Light
Finding the Right Subject
Holiday Hints
Knowing the Color Wheel
Making Darks
Painting on a Sunny Day
The Color Wheel
Under-paintings
Watercolor Tip
When is a Painting Finished?