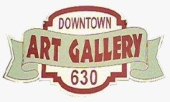 Art:
Contact Info:
Facebook Pages:
Home

---
Artist Tip Of The Month
Elements and Principles of Design
According to artist and instructor Edgar Whitney the main things to consider when painting are the elements of design and the principles of design. The elements are the tools and the principles are the rules. The seven elements contained in a painting are: line, value, color, texture, shape, size and direction. There are eight principles to use in handling the seven elements of design. They are: unity, conflict, dominance, repetition, alternation, balance, harmony and gradation. These eight principles together with the seven elements are the fifteen most significant words a painter has. With them he can think, plan, build, organize, express himself and communicate.

--- Excerpts from "Learn Watercolor the Edgar Whitney Way" by Ron Ranson.



Other Tips:
Abstract Art
Abstract Design
Abstract Painting
Achieving Depth
Creativity
Elements of Light
Finding the Right Subject
Holiday Hints
Knowing the Color Wheel
Making Darks
Painting on a Sunny Day
Painting Still Life
The Color Wheel
Under-paintings
Watercolor Tip
When is a Painting Finished?