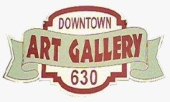 Art:
Contact Info:
Facebook Pages:
Home

---
Artist Tip Of The Month
Holiday Hints
A few suggestions to think about during the busy rush-rush of the upcoming holiday seasons.
Learn to be aware of your surroundings. We tend to operate on autopilot while doing everyday things and forget to see the things around us.
Be a kid again. Look at the world with wonder. Take it all in and question everything. Force yourself to spend time just observing.
Get focused. Use a viewfinder to help focus your attention. This way you can appreciate the beauty of everyday objects.
Keep it simple. Look for small areas or things to focus your attention. Get excited by their simplicity.
Other Tips:
Abstract Art
Abstract Design
Abstract Painting
Achieving Depth
Creativity
Elements and Principles of Design
Elements of Light
Finding the Right Subject
Knowing the Color Wheel
Making Darks
Painting on a Sunny Day
Painting Still Life
The Color Wheel
Under-paintings
Watercolor Tip
When is a Painting Finished?