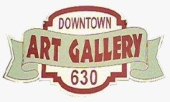 Art:
Contact Info:
Facebook Pages:
Home

---
Artist Tip Of The Month
Making Darks
Watercolor painters sometimes have a hard time mixing good strong darks, which are needed to hold the painting together and to emphasize the focal point. A good rich dark needs to have a feeling of luminosity and atmosphere, and getting some color into them is the best way to achieve this. Practice using the following mixtures in your paintings. Get familiar with them until you feel comfortable using them and know how each behaves when used in your painting. These mixes can also be successfully used with oil or acrylic paints.
Ultramarine blue & Alizarin crimson
Phthalo blue, Alizarin crimson & Brunt sienna
Viridian or Sap green & Cadmium red
Ultramarine blue, Brunt Sienna or Brunt Umber
Ivory Black, Viridian & Brunt Sienna
Paynes Gray & Brunt Sienna
It's important to experiment with your art supplies to know exactly what effects you can achieve. Creativity is the cornerstone of successful painting. The abstract painter seeks to communicate with the viewer by means of visual language.



Other Tips:
Abstract Art
Abstract Design
Abstract Painting
Achieving Depth
Creativity
Elements and Principles of Design
Elements of Light
Finding the Right Subject
Holiday Hints
Knowing the Color Wheel
Painting on a Sunny Day
Painting Still Life
The Color Wheel
Under-paintings
Watercolor Tip
When is a Painting Finished?